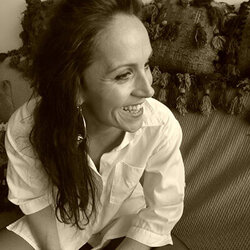 Nationality :

French

Age :

37 y.o.

Residing :

France
Artist's prices ranging from
400,00 € à 2 700,00 €
Followers Art Traffikers
7
Melancholy, bliss, sweet madness, a cry of love, a precious casket !
Mira T.
Introducing Mira T.
My encounter with Mira T. (who wishes to remain anonymous) was just as magical and mysterious as my encounter with her artworks. Imagine a woman, who shyly visiting our showroom, and, upon exiting, says "for a year now, my friends have been telling me to show my artworks…may I ? " She does so, just as shyly, with her cellphone. First surprise. The second surprise came when she made the humble confession "you should know, I've only
really been painting for two years". Yet, the artworks I saw were so filled with emotions that only an experienced artist can pervade. A few days later, she came back with her paintings and immediately entered our selection. Seven of the nine artworks exposed were sold, in less than a week !
There is such artistic maturity in the way Mira T. sublimates Woman, in her oil and ink portraits. Each one perfectly portraying either an emotion or a posture. Whether it be pride, doubt, sadness, melancholy or fantasy…Woman is depicted with her human identity, timelessly and without distortion, for who she really IS, and not for who she wants you to think she is; Beautiful and sublimated. Always with the elegance of being. Between strength and fragility; Intensity and softness.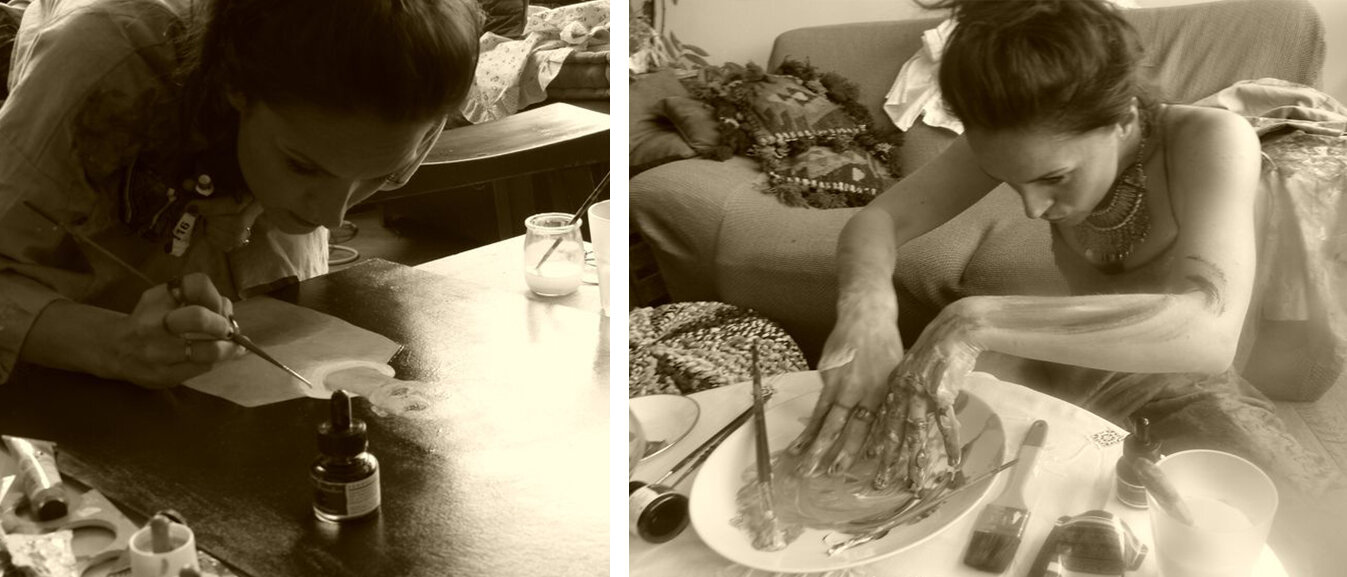 It takes great talent to be able to infuse such emotions in her paintings. The clients' comments corroborate this belief. Each of her paintings move you, they even penetrate you. Some have even been moved to tears. Perhaps the same tears, of joy or sadness, the artist has shed while painting these Women ? A self-portrait of a sort ? "Perhaps" she says… A part of her emotions ? Undeniably.
We were the first to exhibit her artworks and the success was instant. With every sale made, we await her new artworks, just as impatiently and with as much pleasure as the previous ones. We have also noticed a subtle yet obvious evolution, from one artwork to the next. Always a little more precise and, most importantly, more intense.
Artist to follow ? Absolutely! But we won't be able to keep such affordable prices much longer for her talent deserves to be exhibited in prestigious galleries, where informed collectors will see a sure thing…
THE ARTISTS SHE ADMIRES :