Malaclemys terrapin
Painting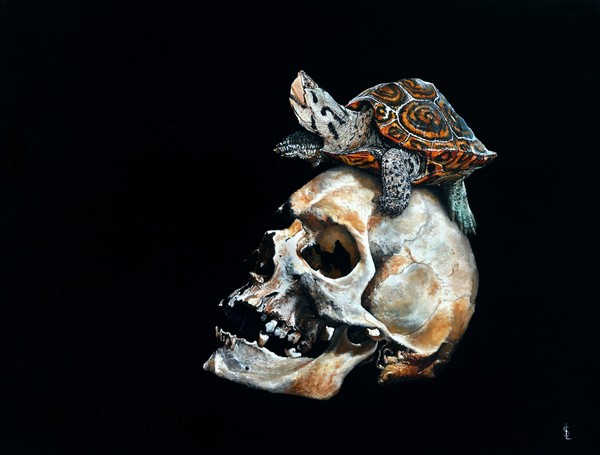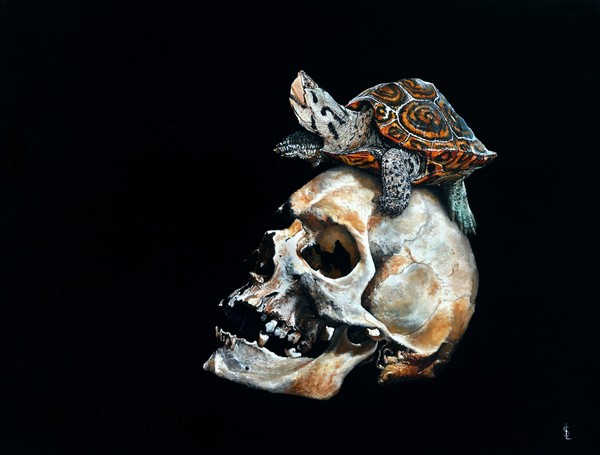 Add to virtual collection
18.11 in x 24.02 in x 0.87 in (height x width x depth)
Added to their virtual collection by 0 Art Traffiker
WithART TRAFFIK : up to 48 monthly instalments, w/o fees.
Contact us
#turtle
#skull
#message
#color
#vanités
About the artwork
Painting - Oil on canvas.
Malaclemys terrapin is the scientific name of the diamondback terrapin that lives along the East coast of the USA down to Bermuda. This painting is from my series Memento Mori Animalis where I revisit the artistic theme of vanities adding some of the smallest and most colourful animals on the planet.
Its specifics
Framed

No

Technique

Oil

Year

2023

Support

Canvas

Availability

In artist workshop

Series

Memento MoriAnimals

Category

Certified ArtTraffik

Certificate of authenticity

Hand-signed by the Artist
Free try
Shipping
Payment
Upon reception of the artwork, you have 14 days to change your mind and return it to us, in its original packaging, and ask for a full refund ! So, treat yourself !
Pay in instalments w/o fees
Certificates of authenticity