Le Nouvel Ouroboros
Painting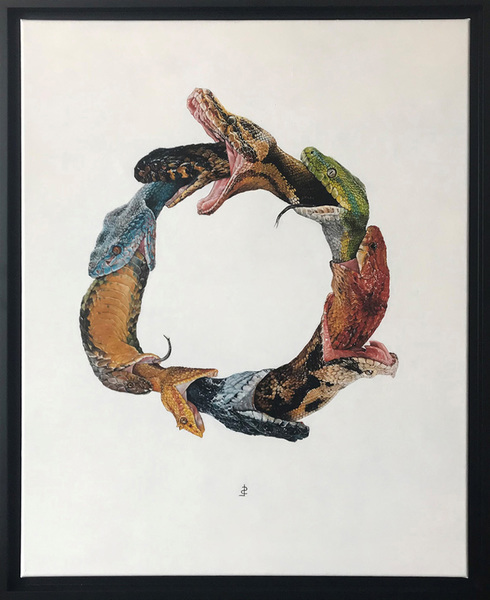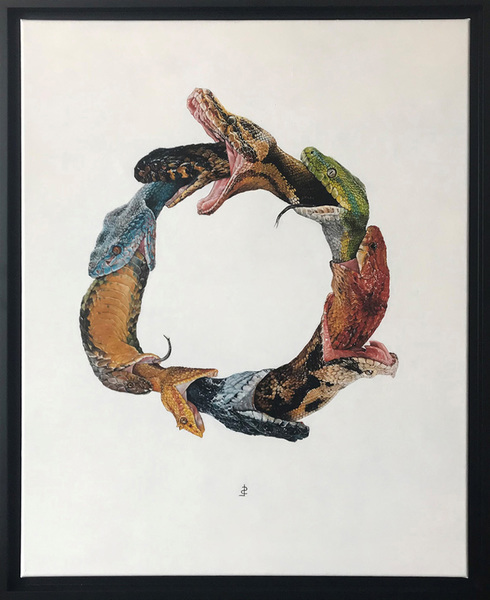 Add to virtual collection
34.25 in x 27.95 in x 1.57 in (height x width x depth)
Added to their virtual collection by 0 Art Traffiker
WithART TRAFFIK : up to 48 monthly instalments, w/o fees.
Contact us
#ouroboros
#snake
#message
#engaged art
About the artwork
Painting - Oil on canvas.
The painting is the reinterpretation of the ancient symbol of the ouroboros, the snake bitting its own til that symbolises the renewal of life cycles. This version is adapted to the modern world where everything seems to develop and evolve always faster.
Its specifics
Framed

Yes

Technique

Oil

Year

2020

Support

Canvas

Availability

In artist workshop

Category

Certified ArtTraffik

Certificate of authenticity

Hand-signed by the Artist
Free try
Shipping
Payment
Upon reception of the artwork, you have 14 days to change your mind and return it to us, in its original packaging, and ask for a full refund ! So, treat yourself !
Pay in instalments w/o fees
Certificates of authenticity