Fin DAC : be the first notified !!
It's Official : Fin DAC enters the Art Traffik selection !!
We've known each other for years which is why I am especially pleased to announce that Fin is officially entering the Art Traffik selection !
Of course, within Art Traffik's Master selection, and with the 5 year buy-back guarantee, obviously !
Take heed, Art Traffik will list his artworks for sale "at random" ! And, always in limited quantities...
So, if you wish to be notified, subscribe to our newsletter today !  
As a preview, here are the three artworks that will soon be posted on our website ! 
Unique artworks : hand-embellished mixed media prints.
Dimension : 85 x 61 cm 
Without frame, delivered rolled-up. 
| | | |
| --- | --- | --- |
| Model/muse @allinatyan | Model/muse @meglall | Model/muse @erin_tequila |
more information about the artist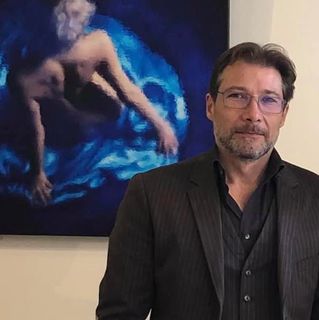 Article published by LJ Art Traffik