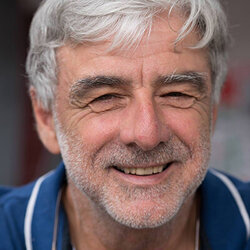 Nationality :

French

Age :

67 y.o.

Residing :

France
Patrick Larcebal
Painting
Artist's prices ranging from
480,00 € à 7 500,00 €
Followers Art Traffikers
5
Light, like the icons of the Basque Country, is timeless in paintings, equally ancestral and modern. Perpetuated by tradition, that is the main purpose of my artworks.
Patrick Larcebal
Introducing Patrick Larcebal
Patrick Larcebal is a renowned artist in the Basque Country, known for both his watercolor and oil paintings. Over time, his talent has become acknowledged, which he has put to service of his region's iconography; An ideal mix of modernity and tradition.
It's the duality between this region and the international reputation that Patrick portrays in his paintings. Between the deep-seated traditional codes, his personal values (such as the grandfathers wearing berets) and its modernity and its youth, which perpetuates them, starting with the native sport pelota. His artworks are inspired by reality, each originating from an initial photograph. Patrick captures in pictures the Basque way of life, as it is, transcribing it in his paintings, with his style and manner.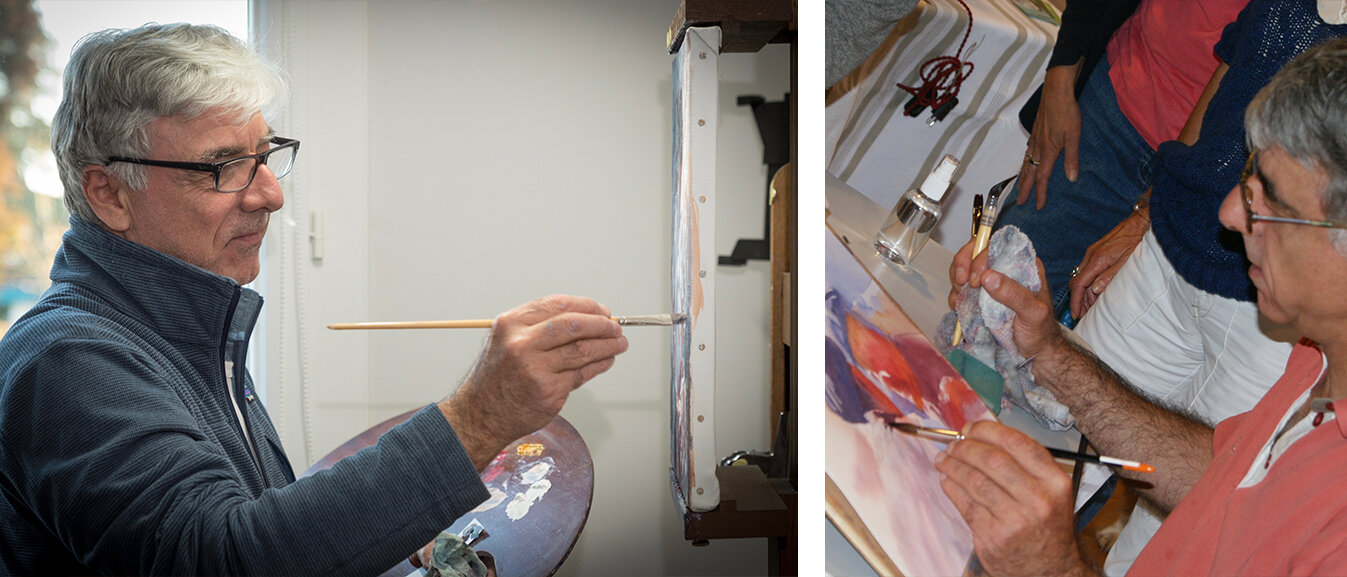 The characteristic of his style, which make his artworks distinguishable, is the ambiance obtained with the distinct color palette and lighting he incorporates. Gently, the light creates a calling, a depth, especially when he paints his subject matters upon non-physical backgrounds. His paintings are a perfect equilibrium; never flashy nor dull. A photographically realistic image, without being one.
It is this precision, between colors and light, tradition and modernity, which makes his artworks timeless; warding away the folklore stereotypes, all the while preserving tradition and the values of his native region, worlds away from the local "touristic paintings".
I would even go on to say that this precision illustrates Patrick, whose humbleness is a grand trait. In saying so, his artworks deserve an international aura, much like the Basque region, whose values and beauty he represents fairly.
THE ARTISTS HE ADMIRES :